Welcome to the  "6h Roller de Paris"  homepage !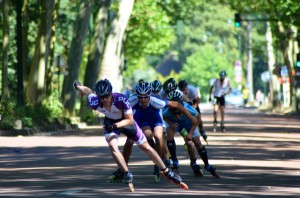 If you don't  know the 6hs rollerskating race, the principle is the following : You and your friends organize teams from 2 to 5 participants OR you may participate as a single racer. The circuit is 3,4 km (2,11 miles) long and located at the "Bois de Boulogne" park in the west side of Paris.
The main goal is to cover the largest distance in 6 hours (number of laps).
The race is planned for Sunday, August 3, 2014, from 11 am to 5 pm.
The race is organized by our local skating club, the PUC, with the help of the local rollerskating committee (CDRS75).
Event details :

Type : 6h endurance roller race
Location : Paris, France – Bois de Boulogne
Date : Sunday, August 3, 2014 – 11h to 17h
Organizers : PUC Roller, PUC