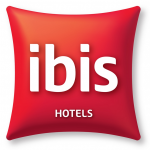 The Ibis Hotels offer a discount for racers. You can have a room for 50€ by night if you use the discount code VITA. The hotel may ask a race certificate. Just ask us if you need.
Discount applicable from Friday to Sunday nights. Quantities are limited so don't wait for your registration.
You can book on-line using the discount code "VITA".
Here are some hotels near the race :
1) Boulogne-Billancourt
12 RUE DE LA FERME 92100 – BOULOGNE BILLANCOURT
TEL :
(+33)1/46210808
52 rooms, discount not available for all rooms
2) Pont de Suresnes
6, RUE DES BOURETS
92150 – SURESNES
TEL :
(+33)1/45064488
62 rooms
3) La Défense centre
4 BOULEVARD DE NEUILLY
LA DÉFENSE 1 PONT DE NEUILLY
PARIS LA DEFENSE CEDEX
92081 – LA DEFENSE
TEL :
(+33)1/41974040
286 rooms, discount available on all of them
4) Porte de Clichy centre
15, BOULEVARD VICTOR HUGO
PLACE DES NATIONS-UNIES
92110 – CLICHY
TEL :
(+33)1/41401890
124 rooms, discount not available for all rooms