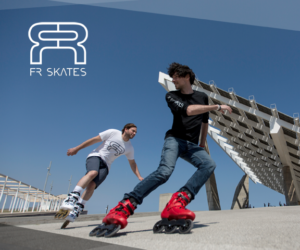 The SEBA sprint race was also there druing the 6h of Paris. 55 riders tried to beat the time on this 60m sprint. Even a dos tried too.
Lucas Polbos wins in 7 seconds 130.
Mélanie Lise is the first woman in 7 seconds 734.
They both win a pair of FR skates.
Angélique Lejeune's time was 8 seconds 837, but her name was drawn to also win a pair of FR skates.
Jockie is the best dog in 7 seconds 355.
Full results :